Sentek has been caring for the environment for 30 years. Our soil moisture monitoring technologies are used for a range of purposes including mining rehabilitation, compliance monitoring, management planning and developing climate change response strategies. Our products ensure you have accurate data to establish the facts and prepare accurate reports for regulators and stakeholders.
Real time risk management
Sentek soil moisture monitoring products can help you manage risk proactively, continuously and in real time. Our soil moisture probes measure changes at different depths in the soil profile and track solutes so you can observe any changes in nutrient leaching or salinity.
Built for the environment
For long-term projects, we recommend our EnviroSCAN probes, some of which were commissioned in the field more than 25 years ago and are still in use today. Our soil water sensors deliver highly accurate results and can be used in a variety of environmental conditions including saline (>20dS/m), oven dry and water saturated soils. To enhance your management capability, Sentek's EnviroSCAN probes are fully serviceable and sensor positions can be adjusted without affecting data integrity. Our data loggers can also be set to take moisture and salinity readings at regular intervals from 60 seconds to 24 hours (or more) depending on the specific insights you require. Groundwater levels and lateral movement can also be tracked. When these insights are analyzed using Sentek's advanced IrriMAX software system, data can be modelled and graphically displayed for reporting purposes to demonstrate:
processes occurring in the vadose zone
leaching
percolation
evaporation
canopy interception
infiltration
The accurate measurement of moisture content at various soil depths means data can be used to help:
understand hydrological cycles
track salt movement
monitor rising water tables
demonstrate the effectiveness of revegetation programs
Real time results
Our advanced software solutions can provide real time data and send alerts via email or text message to help boost your management capability and responsiveness. The ability to react quickly is critical in supporting the activation of management plans to prevent environmental problems.
Quality management and compliance reporting
You can better understand the true values and changes that are occurring below ground by using Sentek's soil probes to collect moisture, solute and temperature data. Our advanced IrriMAX software system graphically represents data in ways that improve interpretation and enables further modelling. Graphs can also be exported for further numerical analysis or added to a larger data set for final determination and reporting.
Be prepared
Sentek can be relied upon to perform and our products provide insights into:
the prevention of groundwater contamination
flood forecasting
wastewater management
leachate management
landfill
nitrogen leaching
cleantech
forecasting
revegetation and rehabilitation projects
climate change strategies and prevention solutions
Explore case studies and research
View All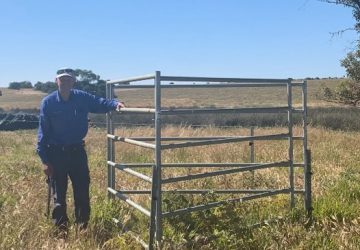 Sentek's EnviroSCAN was used in an alternative way in Western Australia where it was used to measure groundwater recharge...