More than 10,000 farms use Sentek products to monitor and measure moisture, salinity and temperature for a wide range of crops, soil types and climates. The reason the world's highest-performing agribusinesses use Sentek technologies is because we manufacture soil monitoring and management products that help farmers achieve exceptional yields and quality. Sentek soil moisture probes and advanced software produce fast, accurate and reliable insights so you can make smarter soil management decisions and generate more savings and greater profits for your operation.
Built for agriculture
Our extensive range of soil moisture probes offer a solution for every crop type. For seasonal crops, we recommend the fast, slurry-free installation of our tapered Drill & Drop probes which come in a range of different lengths. EnviroSCAN probes are best suited to perennial and tree crops and can be upgraded with custom lengths and flexible sensor placements and are also repairable. If you want to accurately manage your soil's health, use our advanced IrriMAX software system to receive real time information in a clear and simple graphical format. To boost your management capability and responsiveness, our IrriMAX Live and IrriMAX Premium desktop solutions can send automated email alerts based on your specified soil moisture, salinity, and temperature parameters.
Farm with facts
Using Sentek products to manage and monitor your soil water content means you can make decisions based on scientific fact and backed by information that is clear and easy to understand. Our flexible soil moisture monitoring and management systems enable you to respond intelligently to changing conditions so you can apply the correct amount of water and fertilizer to your crops at exactly the right time. There is no guesswork, no unnecessary applications and a lot less waste.
End of season reports can be quickly generated to determine irrigation effectiveness. Deeper analysis on water applied, number of growing days within the optimal soil moisture level, and days in which the crop was in stress can be reviewed.
Predict the future
Sentek technologies measure and record vital data. You can use these insights to identify yearly patterns, and make accurate forecasts about crop, soil and salinity management to fine-tune your dryland and irrigation farm management practices. Optimal crop yields and quality can be achieved by informed decision making at critical crop stages.
Predict the future
Sentek technologies can boost your profit by lowering water and fertilizer expenses and limiting the impact of labour and energy prices. Our soil probes provide valuable insights into growing and harvesting conditions so you can adjust your farm management practices and benefit from:
increased crop yields
improved crop quality
higher sales prices
producing a more consistent product
reduced reliance on pesticides
enhanced supply contract security
increased ability to meet market conditions
having more control over the time required to get to market
deriving the full potential from advanced seed varieties
Explore case studies and research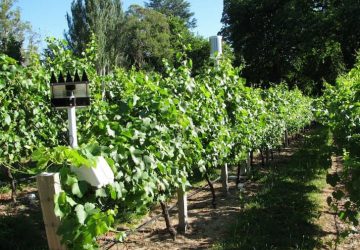 Wirra Wirra use Sentek technologies in their Shiraz vineyards to manage irrigation scheduling at the critical stages of grape...