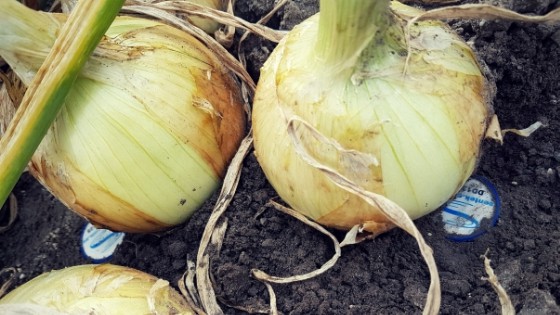 Precision irrigation delivers quality Onion crop
BACKGROUND
Highly regarded seed genetics company Seminis invited Sentek to demonstrate the benefits of soil moisture monitoring to their growers at a field day for growers and consultants in Texas.
This event showcased advances in agricultural technologies, including irrigation delivery, crop monitoring, and soil health.
PROBE INSTALLATION
Two 60cm (2 foot) Drill & Drop probes were installed, using Sentek's simple augered installation method.
Connected to Compact Plus telemetry units, these battery powered low profile self-contained data transmission systems allow the field to be worked with machinery without getting in the way.
"You can clearly see the shift from those first few weeks when they were starting to understand the data, to then seeing this tight control in applying the exact amount of water the crop really needed "
Bryan Fontes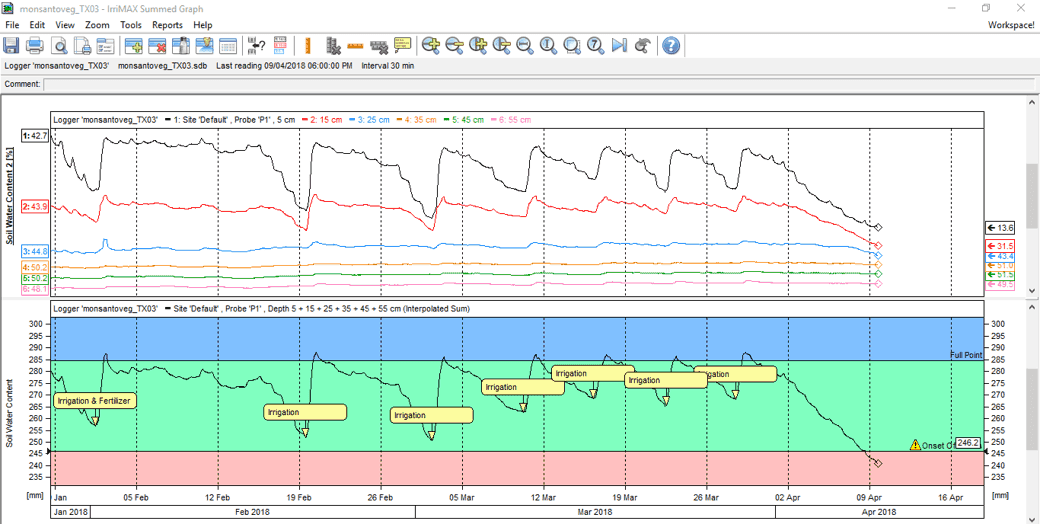 RESULTS / CONCLUSIONS
Monitoring soil water and its availability as the Onions developed gave the agronomy team confidence to skillfully manage the irrigation timing and rates.
Being able to see the moisture levels right through the soil profile meant that root development could be tracked, and water delivered to the right point without being wasted through excessive drainage.
Using multiple Drill & Drop probes allows the user to view wetting and drying patterns using the 2D visualiser tool in IrriMAX.
The easy to remove probes will be used again and are a great resources for high value irrigated vegetable crops, ensuring water and fertilizer decisions are the right ones.