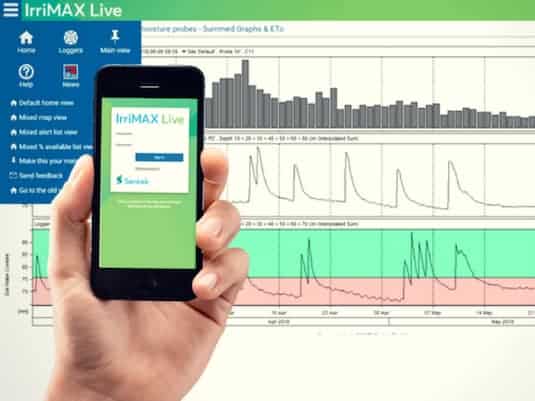 Version 2 Release: IrriMAX LIVE
About This Project
If you have been using the IrriMAX Live you may have noticed an invitation to trial the new version. After extensive testing and excellent customer feedback, we are ready to GO LIVE.
On Tuesday 12th June (Australia Time) we will switch to Version 2.
Developed specifically for an improved experience on smart devices, the bold graphics and user friendly menus make it even easier to view your charts.
Version 1 will remain available for a few months, so you can switch between the two versions as needed.
IrriMAX Live v2 includes new tools for analysis, and we encourage you to explore these additional features.
We welcome your feedback and suggestions on v2, please email your ideas through to Sentek.