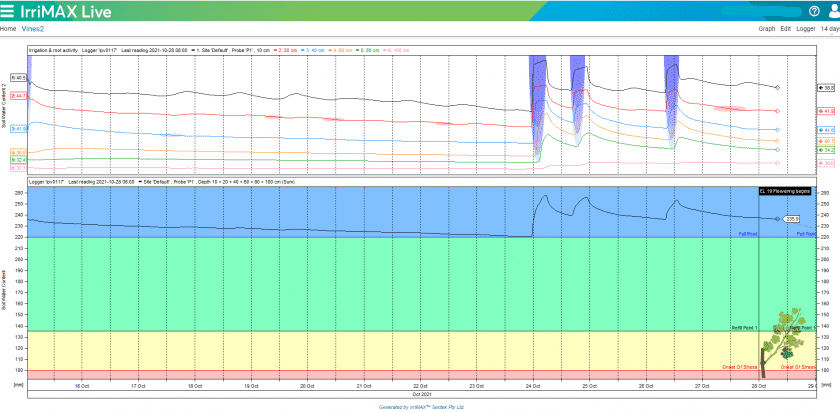 New! IrriMAX Live Features
New! IrriMAX Live Features
Since its inception in 2018, IrriMAX Live has been the pinnacle of innovation. Now offering root detection, growers can access their soil moisture contents and in-depth analysis through any Bluetooth connected device.
Did you know we have introduced the V.I.C Filter? The V.I.C stands for volumetric ion count, which exclusively measures salinity levels at any depth level and can identify trends by automatically plotting specific moisture plots.
If you are an avid IrriMAX Live user, you may have noticed that you can now reveal irrigation and root activity of any of your crops. This powerful feature is completely free (once your software is up to date) and will ensure you not only unlock greater soil insights, but drastically improve yields.
If this is right up your alley, please get in touch!