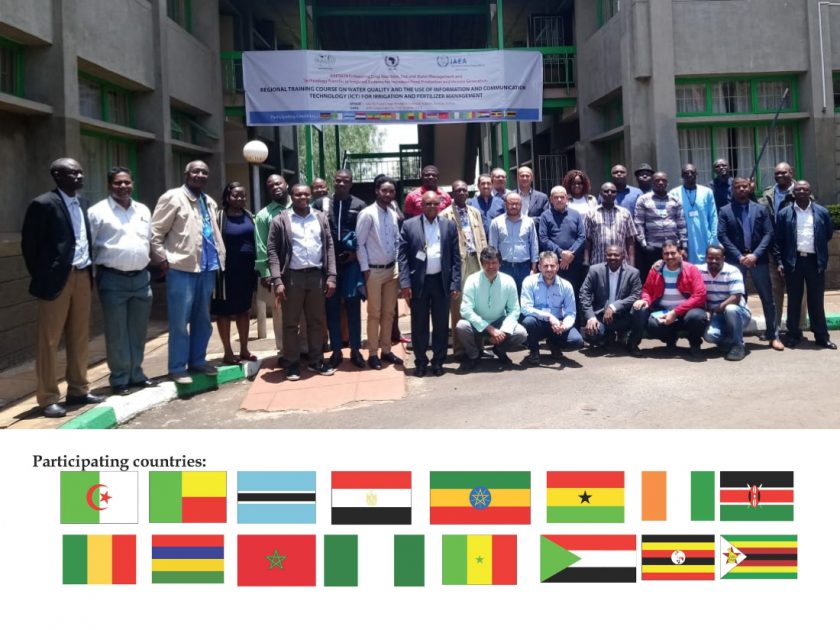 Irrigation Efficiency Training
About This Project
Paolo travelled to Kenya to run three days of irrigation training with the IAEA. There were 30 people from 16 African countries participating – what a great group!
This training is a part of the "Regional Training Course on Water Quality and the Use of Information and Communication Technology (ICT) for Irrigation and Fertiliser Management"
Many excellent discussions were had, given such a range of growing conditions, climates, soils and crops grown.
Paolo demonstrated the use of the Diviner, a portable soil moisture probe that can take readings at different depths, and IrriMAX software to interpret the data.
We look forward to continued work in this important food growing region.